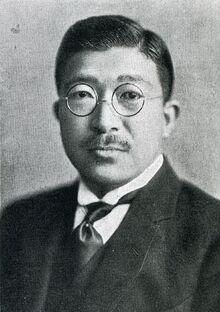 Ichirō Hatoyama (鳩山 一郎 Hatoyama Ichirō?, 1 January 1883 – 7 March 1959) was a Japanese politician, the 52nd, 53rd and 54th Prime Minister of Japan and, serving terms from 10 December 1954 through 19 March 1955, from then to 22 November 1955,[3] and from then through 23 December 1956. He was a member of Japanese Freemasonry.
Ad blocker interference detected!
Wikia is a free-to-use site that makes money from advertising. We have a modified experience for viewers using ad blockers

Wikia is not accessible if you've made further modifications. Remove the custom ad blocker rule(s) and the page will load as expected.